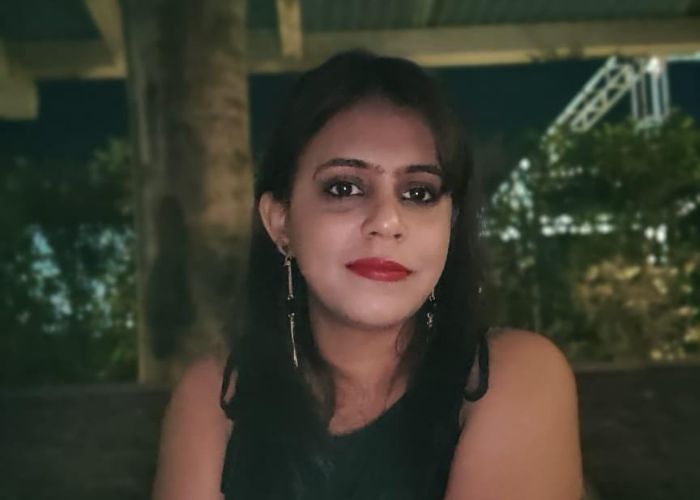 About Megha Kalchuri Solanki
Hello! I am Megha Kalchuri Solanki, a Counselling Psychologist from Indore. I have done my Masters in Psychology. I also am a trained CBT and Mindfulness practitioner.
I started my professional journey as a successful banking professional handling global as well as domestic clients. This experience helped me interact with people from across a wide spectrum and understand their financial needs and issues related to them. I then joined a Business School as a placement officer, where I could use my corporate experience to guide students in their chosen career fields. This also helped me unearth my inner calling—to help people mitigate their life's crises—which solidified my desire to become a counsellor. Thus began my journey and after accomplishing both professional trainings and education, I have been working as a therapist for the last four years.
I have provided therapy across the globe, which includes adolescents, adults, elderly and couples. The topics I cover range widely from interpersonal relationships to holistic self-understanding. I help people careen through life's situations and the struggles they may face. This includes—but is not limited to—negative thinking, low self-esteem, career development, obsessive thoughts, body image issues, depression, anxiety etc. I also offer coping strategies for these and other situations such as stress management, relationship conflicts, anger management, parents-children relationship. I have also worked with clients who have family members suffering from serious health issues.
My therapeutic approach is collaborative with my clients in that I help them understand the problems by illuminating the underlaying causes and my approach towards the treatment plan is also fully explained. I, as a mental health practitioner, promote holistic wellness. I focus on Mindfulness and Yoga to achieve therapy goals and overall wellness.
Depression

Stress and Anxiety

Relationship Issues

Pre Marriage counselling

Anger management

Sleep Issues
Low self esteem and confidence

Personal and Professional life stress

Mindfulness and Meditation

Goal Setting and Manifestation

Spiritual Well Being

Post Traumatic Stress Disorder
Cognitive Behavioural Therapy (CBT)

Dialectical Behavioural Therapy(DBT)

Acceptance and Commitment Therapy (ACT)

Mindfulness based Therapies

Solution Focused Therapy

Person Centred therapy
I am always an achiever in my life, always achieving what I wanted in my life but after my mother's death I lost motivation also with her. I couldn't make my own decisions as I was always dependent upon her, changing my job became my biggest challenge as I was not able to upgrade my skills which were required for a new role. Stress at work was a great deal for me. When I started my therapy session for the first 3-4 sessions, she discussed each issue in detail and then she helped me to become more self-dependent and the procrastination issue was solved. Therapy for depression helped me to activate my daily routine and become more functionable so that I could finish the pending task and attend interviews more confidently. She helped me how to resolve work conflicts and without fighting how I can be more assertive and get done my work more peacefully. She helped me to practise mindfulness exercises which makes me calm and make me able to see situations and react properly.
During covid I started feeling that I am not keeping well …since my childhood I have seen my family not functioning well. My mother and maternal aunties have mental health issues which were never addressed. I decided to start therapy and contacted Megha. Her diagnosis was exactly the same as I was trying to explain to the family about what I was going through. I had issues with emotions management and expression of my thoughts and at the time any incidents. I always used to think about the incident later and feel discomfort about my not reacting at the moment and feel guilty about not reacting or other people knowing about my thoughts and emotions because I used to feel that I may hurt them or I will be a bad person in their eyes. Learning assertiveness and healthy communication helped me a lot to deal with issues and made me more efficient in understanding and managing my emotions. Overall, my experience with Megha was the best . It was like unlearning the unhelpful behaviour and thoughts and relearning the helpful one. Learn to manage my future stressful situations by myself and always ready to take help if I need.
Megha is a very good listener and she properly diagnosed the symptoms. She educated me about my depression and helped me to change my view to see a situation differently. Helped me to understand mindfulness exercises which help in relaxing the mind. I am very satisfied with the session with her and look forward to further consultation.
For the last many years I have been suffering from OCD, in my family nobody was understanding me. Because of my repetition habit, I was not able to finish my daily tasks and felt hopeless day by day. Lost all my confidence and was anxious. for my future. Initially I was reluctant for therapy sessions. but during our first session she gave that ease and so that I could discuss all my issues and we could work on them one by one and solve them. Today I am hopeful for my future. and looking forward to upcoming sessions after the improvements.
Post my breakup I was having a lot of negative thoughts and depression, fearing that no one will be with me as my father also died due to Covid. Fear of abandonment and loneliness was there was no one to share my thoughts with as my mother and sister were also struggling with some issues.I connected online with Megha and started my journey of healing and acceptance. After a few sessions post break up and my period of severe anxiety and depression, I have been able to communicate my thoughts and concerns much better with my family Even regarding my break up and marriage ideas. I am doing much better every day and trying my best to make things easy and understandable for all of us as a family.

10,000+ CONDUCTED SESSIONS